AFRO e-News (2021.09)
AFRO Health Information Website has been launched!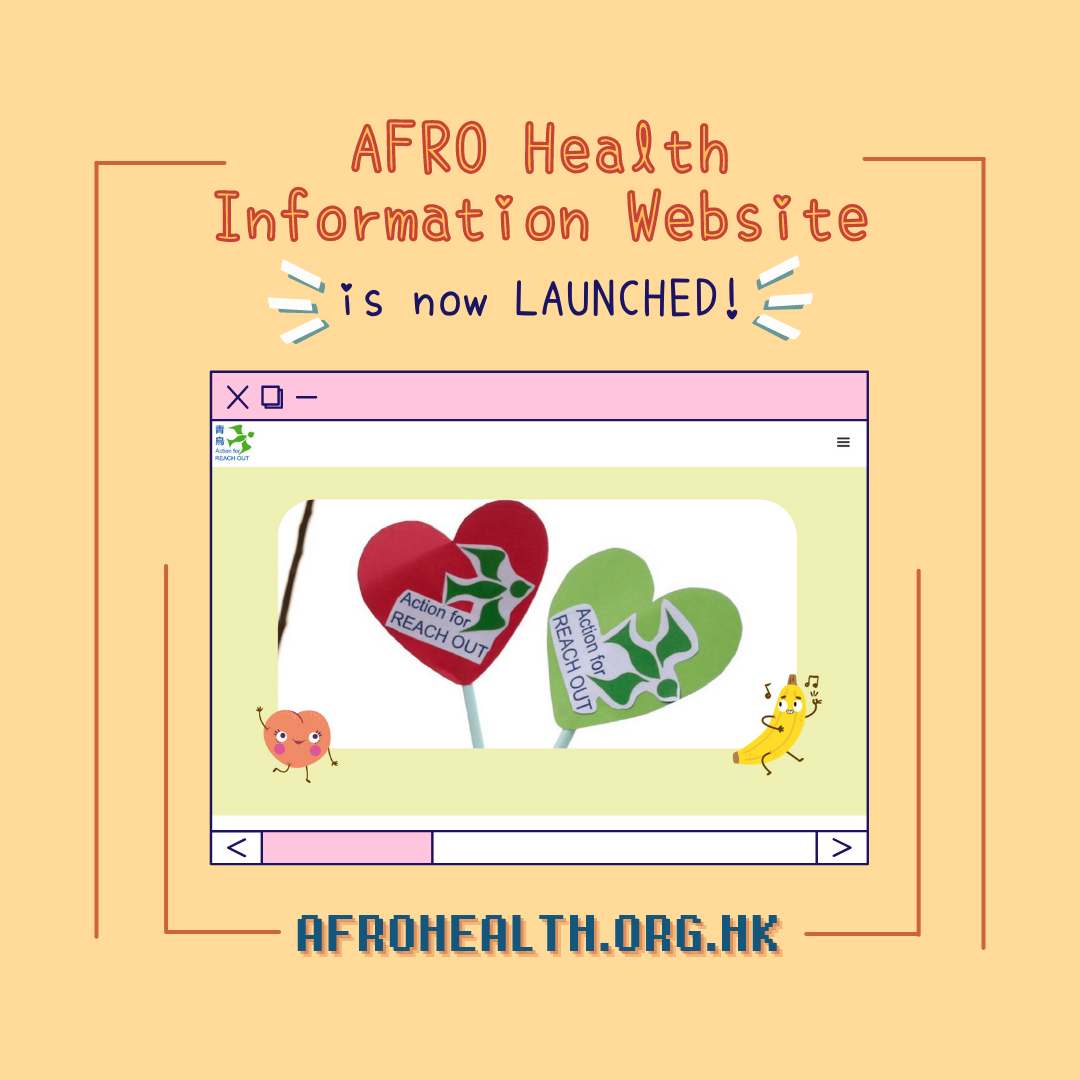 We are deeply grateful to the AIDS Trust Fund for sponsoring AFRO to establish a new health information website, on which we share with fellow sisters and members of the public information on HIV/AIDS, sexual health and women's health etc. We have also prepared an interactive game for sexual behaviour risk assessment, hoping that it will enhance viewers' understanding on risky behaviours and related coping strategies.
Check it out now!
https://www.afrohealth.org.hk/
https://game1.afrohealth.org.hk/en/game1-popup.html
Plant a Good Mood 2.0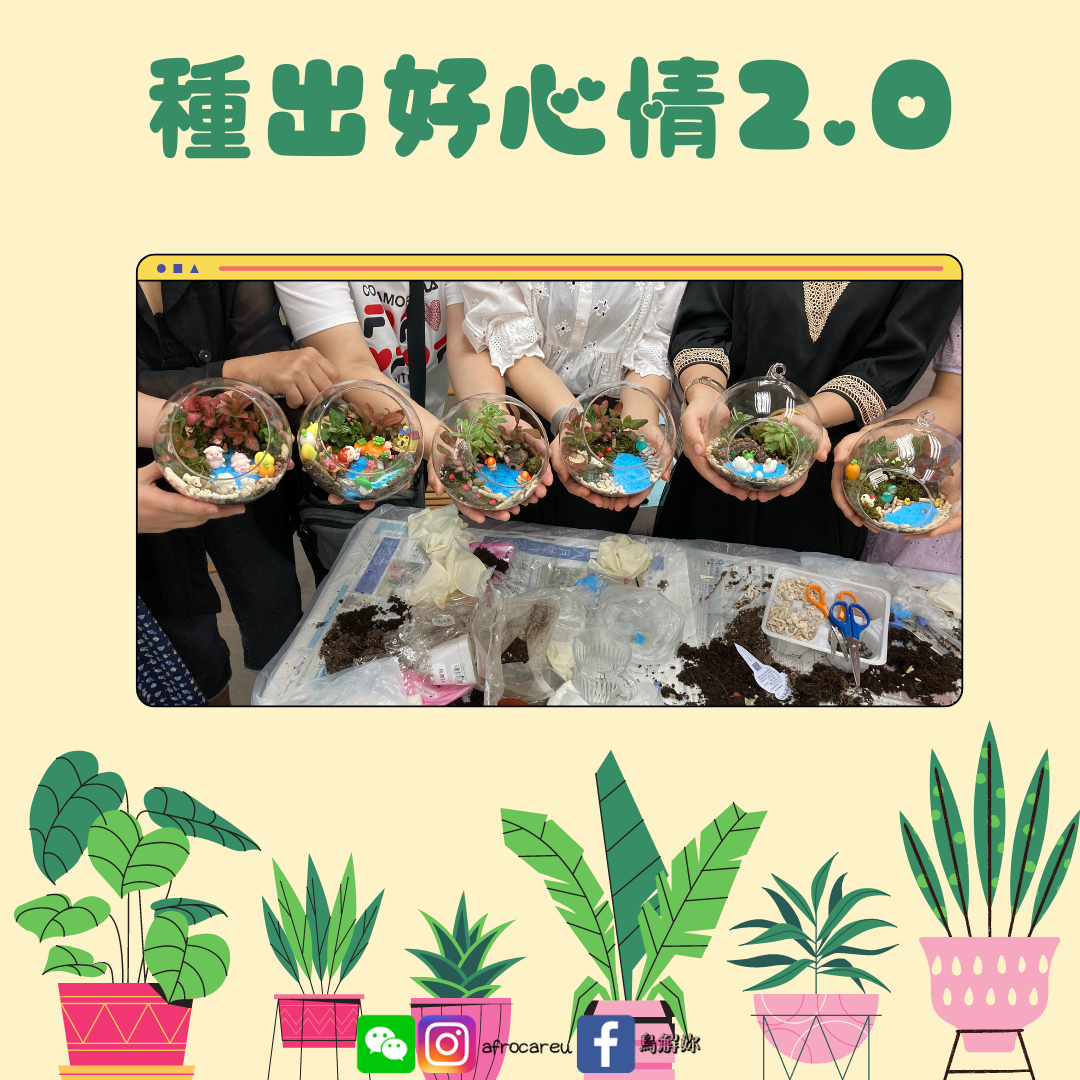 On 23 August (Monday), AFRO and fellow sisters learned how to make glass terrariums together. Some fellow sisters shared that from time to time they saw beautiful glass terrarium but were always not sure about that because of the relatively high price. Making their own glass terrariums bonsai was certainly a novel and exciting attempt.
At the workshop, fellow sisters discussed and exchanged ideas enthusiastically. It was noticed that while appreciating the works of others, fellow sisters rarely focused on themselves, or they could only see that there was still room for improvement in their own works.
We hope that through this activity, fellow sisters can learn more about focusing on themselves, accepting that everyone has shortcomings, and appreciating their own uniqueness.
AFRO News Reading
Bill decriminalising sex work to be tabled in Victorian parliament by year's end
(The Guardian 2021.08.13)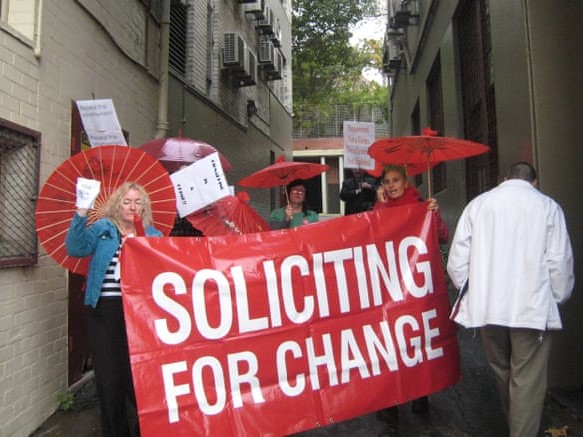 AFRO's Comments: It is encouraging to see that sex work in Victoria is one step closer to complete decriminalisation. The legal reform will bring Victoria into line with New South Wales and the Northern Territory and make sex work safer.
AFRO has been committed to advocating the decriminalisation of sex work. However, this has remained a sensitive and controversial issue and there has not been enough discussion in Hong Kong.
Some said sex work cannot be eliminated, as sexual desire itself cannot be eliminated. The tougher the restriction, the higher the chance that it will make sex work go underground, discourage sex workers and/or their clients to seek help in case of problems and/or emergencies and thus put them at risk.All workers and all industries/sectors should be protected, while the content and form of protection should be discussed with the stakeholders. AFRO will continue its work, hoping that more discussion about decriminalisation with the stakeholders. AFRO will continue its work, hoping that more discussion about decriminalisation will happen in the society.