AFRO e-News (2021.07)
AFRO Broadcasting Station
Community Stakeholders' Consultation Meeting 2021 for the development of Recommended HIV/AIDS Strategies for Hong Kong
From 1994 on, the strategies are developed by the Hong Kong Advisory Council on AIDS (ACA) every five years. They cover surveillance, health promotion and HIV prevention, treatment and care. Different parties are engaged in the process of strategy formulation and input of individuals, groups and organisations as well as the general public are gathered during the subsequent public consultation.
The first consultation meeting with female sex workers and male clients will be held on 13 July 2021. Community members, organisations and the general public are welcomed to submit their opinions via email or fax to ACA. Details can be found here (https://www.aca.gov.hk/english/strategies/stakeholders.html) .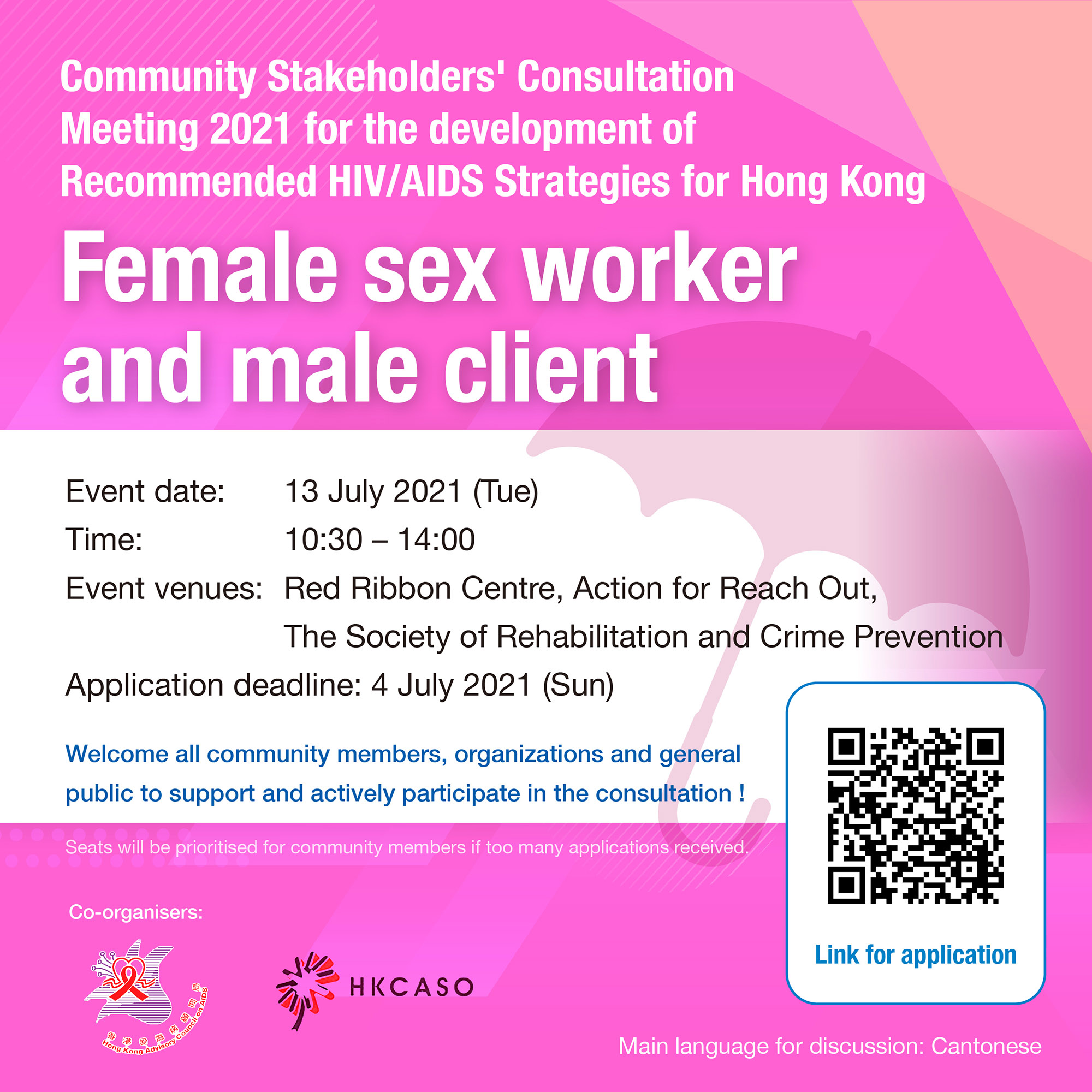 Work Report
Sex Workers' Mental Health -- Seminar and Exhibition
After nine months of hard work, Jockey Club Community Sustainability Fund – Walking Together through Adversity Project finally came to a perfect end, marked by Sex Workers' Mental Health -- Seminar and Exhibition held on 16 June.
AFRO is grateful to Ah Kuen (fellow sister), Ms. Tiffany Fung (social worker), Dr. Krystal Lee (psychiatrist), Dr. Winnie Yuen (Assistant Professor of Counselling and Psychology) and Prof. Sealing Cheng (Associate professor of Anthropology).
In addition, we would like to thank Aboi and Man Man, the two fellow sisters who helped as guided tour volunteers, the mental health student ambassadors, and all on-site and online participants for making this event a smooth one.
The exhibition displayed the works of fellow sisters who participated in different programme activities. Fellow sisters shared that through the Zentangle painting, fluid painting, Pastel Nagomi Art and expressive art workshops, they could put aside their worries, relax their body and mind and reduce stress. Participating in the activities did not only allow them to temporarily leave the work environment, but also get psychological support when communicating with other fellow sisters. AFRO will continue to pay attention to the mental health and well-being of sex workers and provide them with adequate support.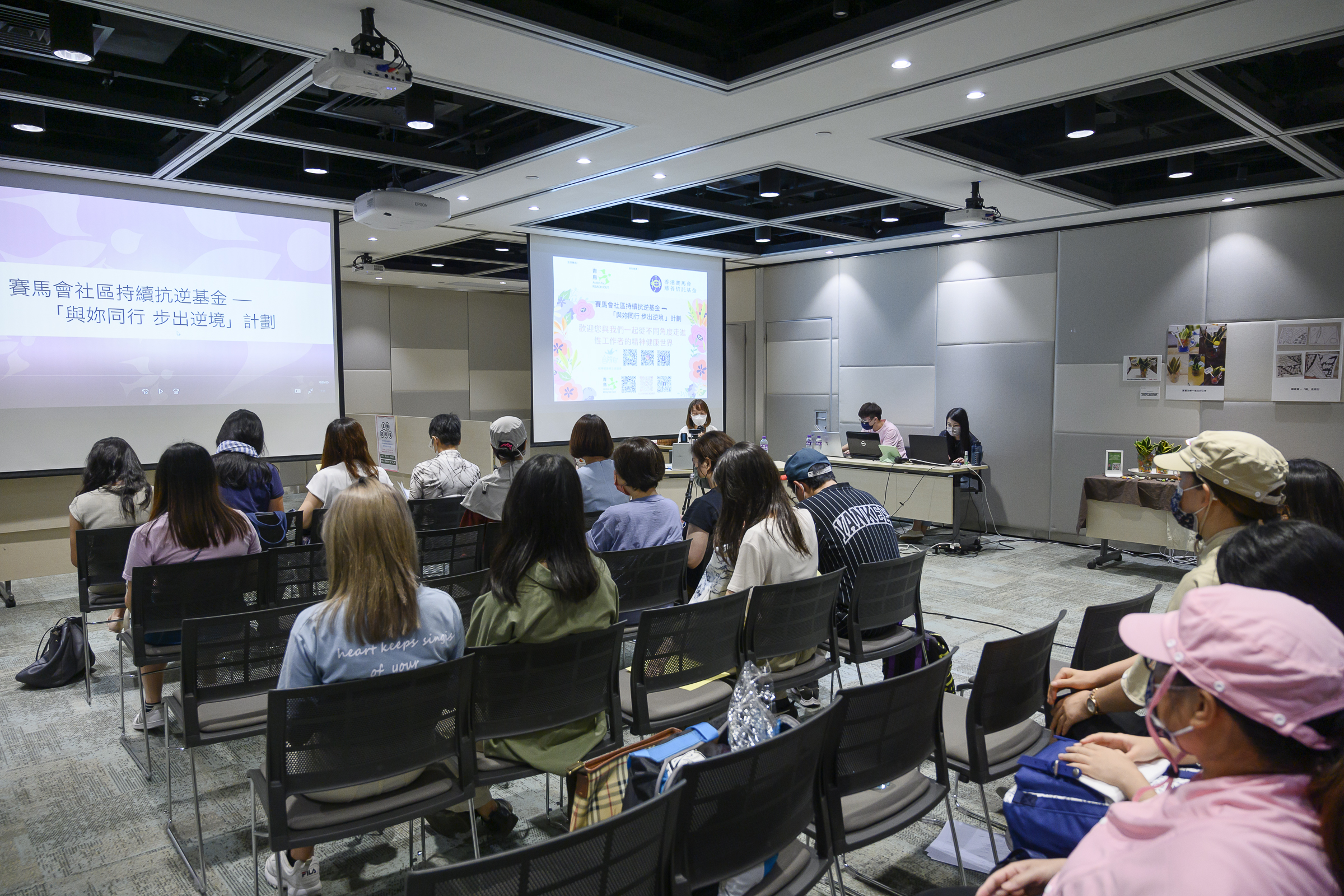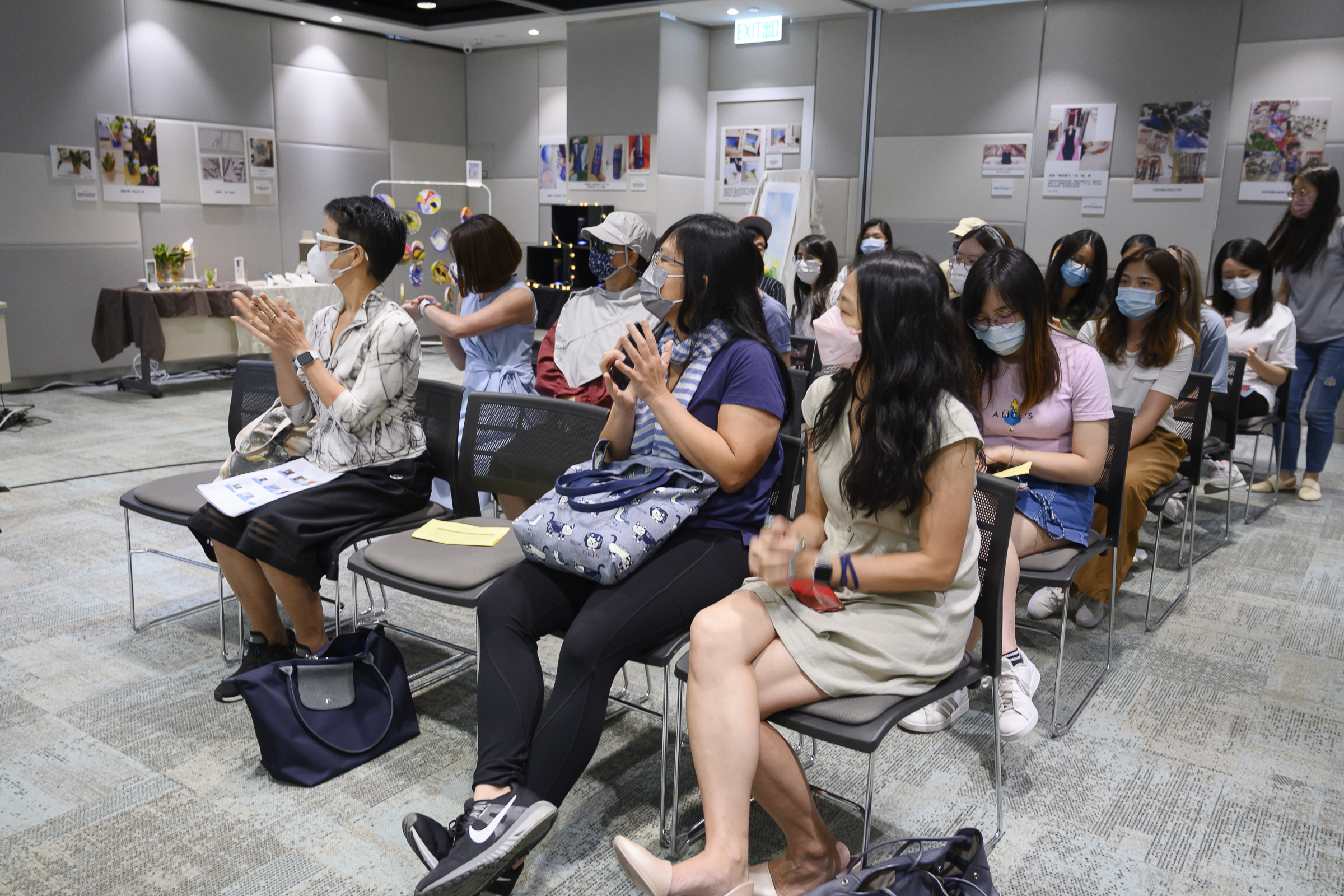 Meeting with the Crime Prevention Bureau
On 17 June, AFRO and other sex worker support groups (Teen's Key, Zi Teng, and Midnight Blue) met with the Crime Prevention Bureau to discuss issues related to the sex industry. At the meeting, AFRO's colleagues brought up a concern relating to police's problematic case handling.
Recently a fellow sister reported to the police, complaining against a client who discreetly removed the condom during the sexual transaction. Accordingly to the fellow sister, she was treated by the police unfairly. The police took no action against the client who discreetly removed the condom. Instead, they displayed her ID card to the client and warned her not to cause trouble. They were unwilling to open file to follow up. The fellow sister was forced to accept the reconciliation, accept the monetary compensation from the client, and sign the police officer's notebook to indicate that she would not pursue further. Afterwards, the fellow sister worried that if she lodged a complaint against the police officer, she would be retaliated against, and her personal information would be disclosed. She felt very aggrieved and anxious about this. The support groups are extremely worried about the police's approach.
The police representative responded that the victim's reluctance to come forward would make the investigation more difficult. They hoped that the support groups would encourage sex workers to come out to report crime. The groups stated that they could relay the police's messages, but could not guarantee whether sex workers would have trust in the police and be convinced that they would be treated in a fair and impartial manner and in accordance with law.
AFRO's News Reading
Dunedin sex worker assaulted at job
(NZ Herald, 2021.07.07)
An Auckland holiday-maker who spat on a Dunedin sex worker claimed it was because he had "a build-up of saliva", a court has heard.
The defendant, in his 20s, appeared in the Dunedin District Court yesterday after admitting a charge of assault.
Judge David Robinson said although the charge was common, the facts of the case were anything but.
The defendant — whose name was suppressed because he had unrelated charges before the Auckland courts — went to a Dunedin brothel on April 24 and booked an hour-long session, where there was to be "no exchange of bodily fluids".
Forty minutes in, without warning, the man spat on the woman's genitalia... (Read more)
AFRO's Comment:
What the above-mentioned defendant did to the sex worker was greatly disrespectful. It was dealt that the sexual service provided would not include "the exchange of bodily fluid", which obviously included saliva, the client's spitting on the sex worker's genitalia was undoubtedly non-consensual.
Many customers still hold the belief that "customers are boss" and fellow sisters are bound to follow their wishes, even if it is against fellow sisters' will. However, sex work is work. Sex workers deserve respect like any others. All fellow sisters should firmly reject any unreasonable requests. AFRO encourages fellow sisters to defend themselves against any potential danger and non-consensual sex. If there are circumstances where fellow sisters feel uneasy, do not be afraid to seek help from trusted organisations.